SJS T&L Digest
Welcome to the St John Southworth Teaching and Learning Digest or SJS T&L for short.
This termly publication is designed for teachers within the academy and alliance providing resources, best practice, reviews and expert opinion.
Issue Two | 12.07.2023
Read Issue Two here.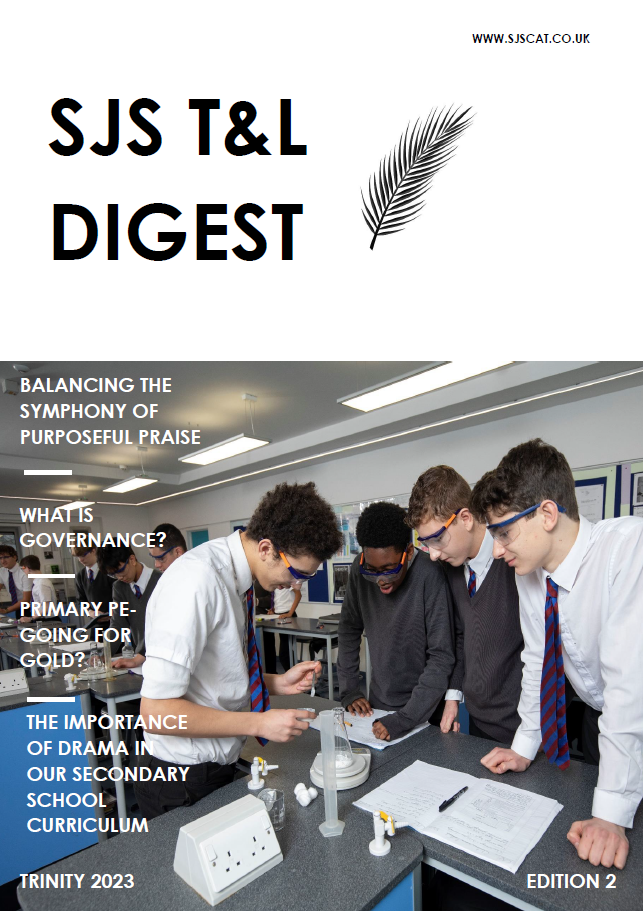 Issue One | 23.03.2023
Read Issue One here.